Today I'm participating in the Ultimate Blog Swap. You'll find me posting over at From Dominique's Desk about Time-Saving Batch Cooking, and I'm excited to welcome Andi from Bringing the Sunshine to The Finer Things in Life.

Jelly in the Peanut Butter
I grabbed my jar of peanut butter and two graham crackers for a quick snack. As I spread the peanut butter on the first cracker, I noticed a dark blob. After a semi-surgical extraction with my table knife, I realized the dark blob was grape jelly – evidence of Sarah Kate's decision to fix a PB&J for herself over the weekend.
Now, I'm not a neat freak or a germophobe, but I am quite, well…structured (i.e., you'll never see me mixing up all of the food on my plate before I eat it, and it drives me a little crazy when Mr. Andi does it). I hesitated for a second, and in a very un-Andi-like fashion, I finished spreading and took a bite. Not only did the extra jelly not make me gag, but it didn't change the taste much and actually made some bites a little sweeter.
Parenting my two children with special needs is a lot like that snack. I was expecting a very specific thing, but what I got wasn't exactly what I wanted. My first reaction was "I don't want this!" but when I embraced what I had, instead of trying to change it, I realized that what I initially thought was a burden turned out to be a wonderful gift.
Some more jelly in the peanut butter moments:
Having a preschooler who couldn't walk unassisted was tough, but having a preschooler who couldn't run away when she was having a tantrum was an unexpected bonus that I actually could appreciate when I watched my friends battle their typical kids.
Having a daughter who isn't able to run inspired me to attempt a marathon. I've since completed five, which is an achievement in itself, but it also gave me the confidence to do a lot of other things ("I ran a marathon while pregnant – I can definitely do THAT!")
Becoming pregnant at age 39 when I thought I was "done" seemed like a disaster, but with it came endless joys – watching my children (who are eight years apart in age) interact with each other, and becoming a part of the Down syndrome community by way of my son, Nathan, just to name two.
Having a child (or two) who is differently-abled caused some people – friends and even family – to distance themselves from me, for reasons I still don't understand. Other people amazed me in the way they embraced us and our special children. I now know, without a doubt, who my real friends are – some of whom were previously only casual acquaintances.
Mourning the death of my dreams and letting go of the life I expected to have were painful, but once I got past the grief, I discovered a new and better purpose for my life. I found my voice, and now I'm sharing my message.
No doubt you've heard it said that "Man plans; God laughs." I look back at the person I once was and I see a woman who was driven to better her station in life, but really needed to better herself. No doubt God laughed at me, knowing I would one day be given two precious gifts who would show me how to enjoy the small things and fight for the big things (the ones that really matter). I didn't want jelly in my peanut butter, but once I tasted it, I realized it wasn't so bad.
We all have jelly in the peanut butter moments. What are yours?
About Andi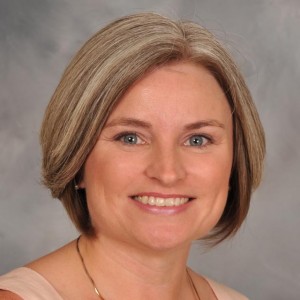 Andi Sligh's blog, Bringing the Sunshine, is about life as a mom with a "double dose of special" – two children with special needs, that is, both by chance, with very different diagnoses and very different abilities. The blog's name comes from a quote by Anthony J. D'Angelo: "Wherever you go, no matter what the weather, always bring your own sunshine." It's a reflection of her belief that no matter what struggles or disappointments we face in life, we can always find a blessing if we just look for it.
Visit Life…Your Way to see all of the Ultimate Blog Swap participants!